New RCPsych Report: The Role of Genetic Testing in Mental Health Settings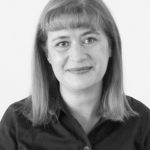 The Royal College of Psychiatrists (RCPsych) previously identified the need for clinicians working in mental health to have access to guidance about the role of genetic testing in their clinical practice. Whilst research into mental health and neurodevelopmental conditions generates vast amounts of information, it can be difficult for clinicians to navigate the available evidence in order to understand the clinical implications of research findings for patients receiving care in mental health services.
The RCPsych have today (10th October 2023) published a key report which aims to provide clinically relevant summaries of the current evidence base for genetic testing across a range of mental health conditions.
The report was compiled by a Working Group chaired by Dr Jana de Villiers, a Consultant Psychiatrist and Chair of the Intellectual Disability Faculty of the RCPsych. Dr de Villiers is also the Forensic Network Clinical Lead for Intellectual Disabilities and has worked tirelessly in recent years to improve the care and treatment of patients within Forensic and Intellectual Disability services.
We are delighted to share the publication of this report which we are confident will be of use to clinicians in their practice. Please click the button below in order to access the RCPsych website and download a copy of the full report.
Role of Genetic Testing in Mental Health Settings